Top 10 Summer Road Trip Essentials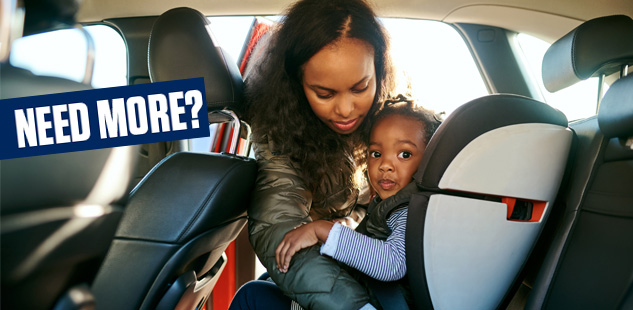 Holiday vibes are in the air and summer road trips are a great way to make the most of the season. They are fun for the whole family, and you have the freedom to go anywhere you want, your way.
Putting together these 10 essentials before your journey will ensure you and your loved ones are safe, so you don't have to worry and can focus on enjoying your adventures on the open road.
Driver's Licence
Don't get behind the steering wheel without a valid driver's licence. You will need to produce it if the police stop you. If you have rented a vehicle, make sure you have the signed car-rental agreement, as well as insurance details (waivers) in case of an incident.
Roadside Emergency Kit
If your ride turns rocky and you're not on rough terrain, nuts and bolts may need to be tightened, so keep pliers and spanners on hand. Have jumper cables in your vehicle to revive a dead battery. Make sure you have an emergency triangle/road flares, a tow rope and a flashlight in case you break down. Make sure your car's driver's manual is on board, in case problems arise. If you're renting a car, make sure the company offers a 24-hour roadside and emergency assistance service.
First-Aid Kit
No one intends to have an accident, but we need to be prepared – you must carry a first-aid kit. A good kit should contain bandages, band-aids for minor cuts and bruises as well as stronger ones to dress serious wounds. Also, be sure to include hydrogen peroxide, an emergency blanket, disposable gloves and antiseptic cream.
Hardcopy Maps
Taking the road to nowhere is neither fun nor safe. In this digital age, we rely on technology for directions, but it's safe to err on the side of caution and to have a physical map on hand. It will keep you on the right path in case your cellphone battery dies, and you don't have a charger, you can't get a network signal, or your GPS loses the plot.
Cooler and Snacks
Beat the heat with a cooler filled with snacks, water and energy drinks. When travelling, it's important to keep food cold, as germs thrive in warmer conditions. Keep hydrated, because water is crucial for all bodily functions to work, so you are at your optimum. Snack on energy bars or trail mix to keep the hunger pangs at bay.
Hard Cash
In the age of cashless transactions, we often forget to carry cash with us. Believe it or not, there are still places where bank cards are not accepted, and where ATMs are nowhere to be seen. This is particularly so in the countryside, so keep cash handy.
Kids' Entertainment
Keep kids entertained by downloading their favourite movies and games on a tablet. If they're not occupied, they will become restless and are likely to cause chaos in the car. Remember to carry a good book or some puzzles to save the day in case of a tech meltdown. It's also a great idea to rent a car with a package offering affordable wi-fi. You can get one complete with modem and USB charger for less than R100 a day.
The Right Fashion
Pack for the road, not the runway. The last thing you want on a road trip is to fuss with uncomfortable clothes and shoes. Check the weather report and dress accordingly. Also, take any gear you will need for the activities you have planned.
Sunscreening
Yes, harmful rays can still reach you in your car. Windows block the UVB rays that cause sunburn, but not the UVA rays responsible for tanning, skin ageing and wrinkles. Protect yourself and your family by applying sunscreen before your road trip. Apply 30 minutes before sun exposure and reapply every two hours for maximum protection.
Hand Sanitiser
Keep germs at bay by using hand sanitiser. You're constantly touching door handles, using public toilets and eating at roadside restaurants, so you need to keep it hygienic. Germs breed faster in warmer weather and can spread rapidly in an enclosed space. No one wants to get sick on a trip.
Now that you know the essentials, you're all set. Time to hit the road for the trip of a lifetime!