Budget Rent a Car Geared Up for the Comrades Marathon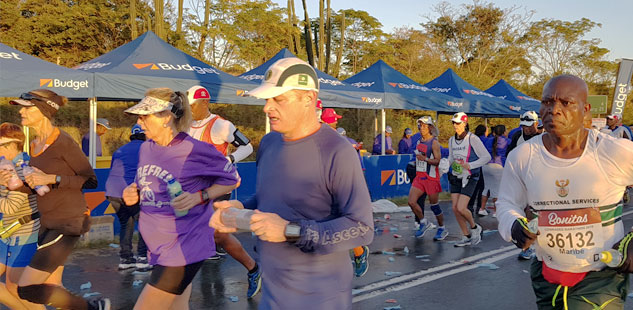 It's that time of the year again, when the world's largest and oldest ultramarathon – the Comrades – rumbles along the road between Pietermaritzburg and Durban.
Thousands of athletes from all over the world will descend on KwaZulu-Natal for this year's "up run" starting at Durban City Hall and finishing at the Scottsville Racecourse in Pietermaritzburg.
Budget Rent a Car is excited to once again be the driving force behind the Comrades Marathon as the official car hire partner. Organisers of this world-class event will use the rental vehicles to handle various logistical tasks before and on the day of the event. Budget will also have a water point situated at the 71.2km point on the route - 10km's before the iconic Polly Shortts hill, which has posed a hurdle for a fair share of runners before the finish, injecting the runners with some much needed gees and fuel to tackle the notorious hill.
The race, the ultimate test of endurance, is approximately 87km long. The Comrades will be run on Sunday, 9 June 2019, starting at 05h30, with the cut-off time at 17h30.
Whether your are a spectator or participant travelling to and from the race, we have great car rental rates that won't burn a hole in your pocket. Book your car hire here and enjoy the sights and sounds of the race's host cities.