Customer advice regarding Coronavirus
Last Updated: 22/10/2020
With the news dominated by Coronavirus, we want to let you know that we are vigilantly implementing enhanced protocols to ensure your safety. The safety of you our customers and our staff is of paramount importance to us, and we are closely monitoring the news, information, advice and guidance from the World Health Organisation regarding the spread of the Coronavirus.
Budget Worry-Free Promise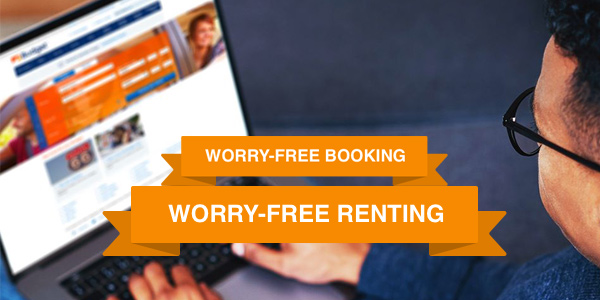 We've taken countless safety measures to make the experience safe for everyone.
Nation-wide Lockdown
In light of the announcement by President Cyril Ramaphosa, that the country will begin a gradual and phased approach to the easing of the current lockdown restrictions, we are pleased to advise that we will be operating throughout the country, for corporate and leisure travellers and international travellers visiting our country.
To keep you safe during your rental experience and minimise your risk of exposure to Covid-19, our staff are continuing to enforce the strictest hygiene and preventative standards, as well as using enhanced car cleaning processes.
Operations
All branches are operational
Call Centre
Our reservations call centre is available by phone or email from Monday to Friday, 8am - 5pm.
Our Roadside and Emergency call line will be operational 24/7 during the lockdown period. On the following numbers 0800 001 669 or 011 387 8432.
Future Bookings
Book with confidence, knowing that there will not be any penalties for changes made up to 72 hours before the start of your rental.
Frequently Asked Questions
Will Budget be accepting driver's licences that have expired during lockdown?
We are aware that due to the national lockdown and the limited available of licence renewal offices that this has been a challenge.
The Department of Transport has extended the grace period for expired driver's licences to the end of March 2022. With this in mind we will accept driver's licences that have expired on or after 05 March 2020.
This exception is valid until the end of March 2022.
International Visitors from Europe and the United Kingdom
Due to the delay in the re-issuing of driver's licences in many of the European countries, drivers must present a goverment issued letter of Entitlement stating the extension of their licence. Find out more here.
These letters will be accepted along with the expired driver's licence. This only applies to international visitors from Europe and the UK.
Normal procedures and restrictions on temporary licences will apply.
Additional precautions to help reduce the spread of the Coronavirus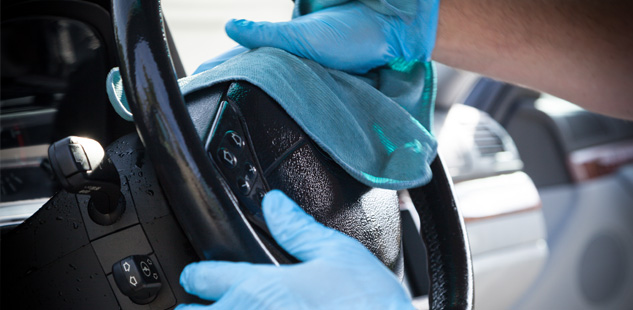 We are closely monitoring the information shared by the World Health Organization and the National Health Department concerning advice on how to help reduce the spread of COVID-19.
In order to slow down the spread of the virus, we are taking the following actions:
Vehicles
We have enhanced the already robust cleaning techniques of our vehicles after each rental and in particular, we are paying special attention to places that people touch such as door handles, steering wheels, controls and other hard surfaces by cleaning these with an alcohol-based sanitiser.
Facilities
We are cleaning all our facilities frequently with recommended sanitizing products. This includes work surfaces, telephone handsets, computer keyboards, laptops, tablets, cell phones and frequently handled equipment. We have placed hand sanitisers at key points in all of our sites to encourage customers, suppliers, visitors and employees to constantly clean their hands. Further to this surgical face masks and hand gloves have been provided for Budget Brand Ambassadors to wear at all times.
In an effort to keep both you and our Budget Brand Ambassadors safe, you are kindly requested to comply with the following before entering our rental locations:
Wear a suitable mask
Allow temperature screening
Maintain social distancing principle at all times
Provide proof of authorisation to travel
Apply hand sanitiser provided
Don't touch your face
Cough into your elbow
The Welfare of our Employees
We are taking steps to ensure the welfare of our employees and this includes instructing all employees who feel ill to stay at home and consult their healthcare providers. All our staff are being informed to be vigilant about frequent hand washing. We strongly advise against direct personal contact such as handshakes and hugging as this could also transmit the infection.
We advise all our customers to keep updated on the latest developments from the World Health Organisation and the National Health Department has set up a hotline (0800 0299 99) to respond to all COVID-19 related enquiries, including where you can get tested in your local area.
During this challenging time, many people are choosing different ways to travel. If you need a rental vehicle or chauffeur driven services, we are here for you. Your safety is our highest priority and we truly appreciate the trust you place in our team and our company.
Find out more about Covid-19 at www.sacoronavirus.co.za.