Gear up for love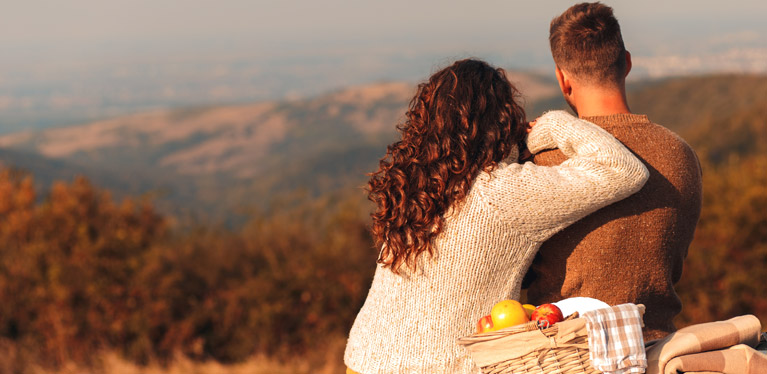 Whether you're single or attached, celebrate romance and the joy of living this Valentine's Day – or why not make a whole weekend of it? Here are several ideas to ignite your passion this February 14th, from Budget Rent a Car with love…

Wild at heart If you and your bae share an animal attraction, why not head to one of the many game reserves scattered around South Africa for a day safari? Rent a really comfortable car, and plan your day so that you stop for a skottel braai as the sun comes up, or a romantic picnic at midday.

Urban romance Act like a tourist and plan a day seeing your city's sights together – start with breakfast at a market, do some sightseeing, squeeze in a gallery or museum visit and end off with an evening at the theatre. Make your 'hood the backdrop to your ongoing love story.

Love on the run Head out for a trail run or a cycle, and get your pulses racing together. Or if that's your standard weekend activity, mix it up by heading to the ice rink instead.

Game set, match If you're both into watching sport, why not celebrate your shared interest by attending a live match together? There's nothing like sporting passion to get a vibe going.

A blanket, a basket, a bottle Picnics have to be the ultimate in romance, whether on the beach, in a park or at a botanical garden – make it super special by going all out with a gourmet selection of snacks and drinks.

Pot luck party Single and seeking? Invite all your other single friends to bring a home-cooked dish and a single friend to a Valentine's mixer. Maybe you'll make some new friends. Maybe you'll discover a new dish. Maybe you'll meet the One. Either way, you win.

Make it memorable, if you dare Ready to take the big leap into romance? Do it literally – book a bungee and try the ultimate in thrill-seeking together. Now there's a date neither of you will ever forget. EVER.

Try an independent cinema If dinner and a movie is more your style, introduce a twist to your regular routine by seeking out one of SA's many independent cinemas for a cosy, boutique experience.

On the road Organise a road trip with your other half, your bestie or a group of friends – there's no reason why Valentine's Day should be limited to celebrating romantic love, after all. Pick your destination, throw together a playlist to sing along to, and stop at every interesting roadside attraction you find along the way. Rent a convertible or a luxury car and do it in style! It's all about the journey and making memories to last a lifetime…

Home, not alone Too tired for romance? Order a takeaway pizza and a bottle of wine, spread out a blanket and sprinkle it with cushions, garnish your surroundings with candles or fairy lights and enjoy a low-key, maximum-romance picnic. As long as you're together, right?