Budget makes waves at the FNB Durban 10km CITYSURFRUN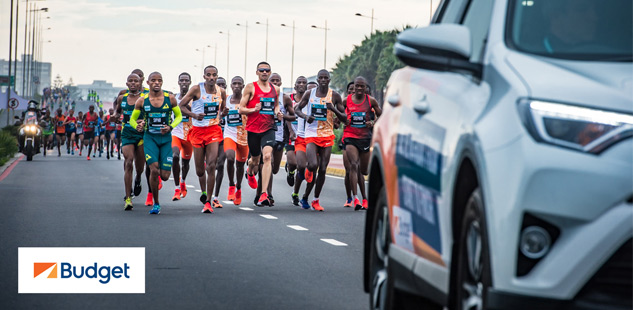 Don those bikinis if you dare, wear a wide-brimmed straw hat and get out your boardshorts, because the FNB Durban 10K CITYSURFRUN is heading to the sub-tropical paradise of the country for the third event in the four-race FNB Run Your City series.
It starts at Blue Lagoon and finishes at the Durban Beachfront Precinct. Participants follow a route that takes them through a historical route around the city.
Budget Rent a Car is once again the official vehicle rental sponsor of the run and will support logistics and provide the lead vehicle for the runners at the front of the race. It will also offer runners affordable vehicle hire rates to get to and from the race.
The FNB Durban 10K CITYSURFRUN is open to everyone – whether you're a professional runner or someone who wants to explore the city. Cruise along the route at your own pace and listen to the sound of the breaking waves as you traverse this coastal paradise.
The aroma of spices may throw you off course and the sights of the seafront promenade can entrance you — but don't worry, it's all good! After all, it's your race to run your way.
There's just one rule — have fun! Don't forget to enjoy a bunny chow in the tranquil outdoor atmosphere afterwards.
Rainer Gottschick, Budget Rent a Car Chief Executive says, "The FNB Durban 10K CITYSURFRUN is an exciting and fun way to enjoy the South African summer while getting in exercise, which forms part of leading a healthy lifestyle. This race demonstrates the inclusivity of running with an eclectic twist. This is why we support the running community in South Africa."
So, are you ready to run?