Celebrate South Africa with Budget and the FNB Joburg 10K Run Your City!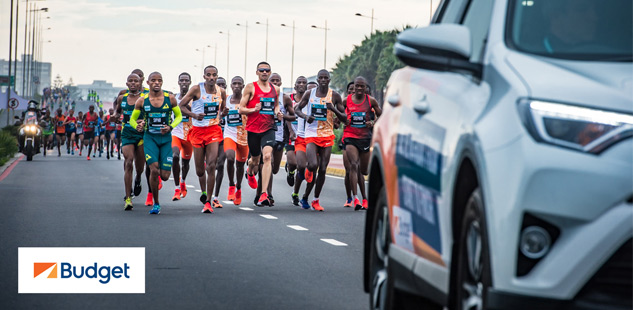 Change the way you spend Heritage Day this year! Explore Johannesburg on the run with Mardi Gras vibes. The best part? You can do it your way!
The FNB Run Your City series has come to the City of Gold and the FNB 10k Run Your City is waiting for the starter's pistol to fire.
Budget Rent a Car is once again the official car rental sponsor for the race that starts at FNB Bank City in downtown Johannesburg. The streets of Joburg will pulsate beneath the pounding feet of runners from all walks of life, as they pass historical sites and vibrant neighbourhoods before finishing at Mary Fitzgerald Square in Newtown.
As a show of continued support of running in the country, Budget will also provide organisers with car rental for logistics, as well as provide the lead vehicle for the race. In addition, Budget's affordable car hire rates mean runners can travel to and from the race, worry-free.
Whether you're a casual jogger, a professional athlete, or you prefer to let your flamboyant personality shine on the route in red stilettos and a feather boa, the race celebrates everyone. Feel the spirit of unity in individuality, while appreciating Johannesburg — a melting pot of cultures steeped in our rich, shared heritage.
"We continue to support the running community in South Africa, and to encourage exercise, which is vital to living a healthy lifestyle," said Rainer Gottschick, Budget Rent a Car Chief Executive of Southern Africa. "The FNB Joburg 10k Run Your City epitomises the fun of running, and it's wonderful to see such inclusivity and team spirit."